Self Storage, self-service warehouses, Rental Box 24h
You are short of space. You don't have enough space. Rent it out!
---
Rent a self-service warehouse with 24/7 access. Self storage in your city.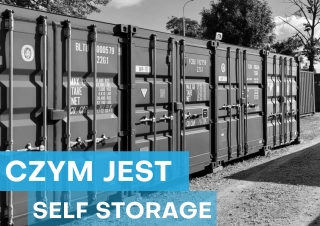 Self-storage warehouses are an increasingly popular service on the Polish market, and we were one of the first to introduce them to our offer. These are modified shipping containers, which are divided into spaces of different sizes. These spaces are used as self-storage warehouses, which are available at container yards. They allow the user to freely use their own storage at any time of the day or night.
Are you planning a renovation and don't have a place to safely and conveniently store your furniture?
Do you run sports activities and can't hide the equipment you need in your home?
Your business operates in a small space and you can't store documents, office equipment or even goods on the premises?
Do you enjoy cycling and have nothing to do with your unicycle in the off-season?
Do you have a basement that's too small, or your garage can only hold your car, and your attic is not suitable for storage?
If the answer to any of these questions is yes, then self-storage is the perfect solution! You can store virtually anything in our warehouses regardless of size.
Self-storage warehouses are located in 4 branches of Eco Containers in:
We offer warehouse rentals in three size variants: 2,8m², 6,8m² i 13,8m². This allows you to adjust the size of the space to your needs. The storage yard is open 24/7, so you can get to your own warehouse whenever you want.
---
4 easy steps to rent your own warehouse:
1
Find the nearest location
2
Choose the size of the room
---
General terms and conditions
---
Self-storage - we store for you