Containers dominated the maritime transportation market and are also an increasingly common choice for road transportation. For many companies , they also serve as a warehouse and individuals, as well as offices and social rooms. The advantage of containers is long-lasting use, so they can quietly serve several decades.
Due to the long life, containers in its cycle of performance often change the owner. No wonder then that used containers are very popular on the sales market. Their main advantage is an attractive price compared to a new container. They are available in all unified sizes (10', 20', 40', 45') and in all types (shipping containers, refrigerated containers, office containers).
Used containers, apart from traces of wear and tear, have a fully operational mechanism and are characterized by complete tightness, so that the goods still have security inside. They have different year of manufacture, so the client can match the container to his needs. The containers can also be refurbished including repair of corroded areas, sandblasting and repainting in the desired color. The container then gains freshness and full efficiency.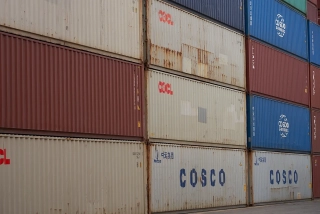 Used containers can also be subjected to modifications, giving them a whole new functionality. It is not a problem to convert a used shipping container into a catering outlet, or office space, or specialized storage, such as for gases or liquids.
At Eco Containers, we sell and rent used containers. We also subject them to any repairs, and refrigerated containers additionally have guarantee service at our authorized service center. Our modification department also custom-modifies them, so they get a "new life" gaining new functionality.
The most popular used containers available in the offer: